Al Pogue of Tucson carries the flag of the Western Buffalo Soldiers Association in 2004 Rodeo Parade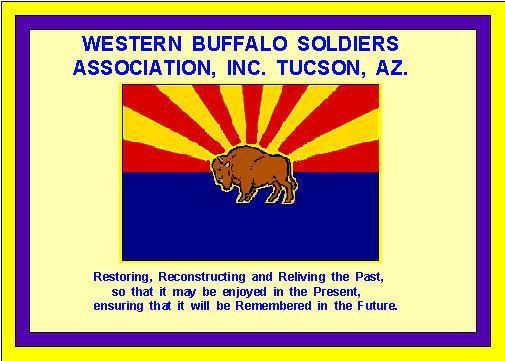 WESTERN BUFFALO SOLDIERS ASSOC. LOGO
Welcome to our web site!

© This work is the property of the Western Buffalo Soldiers Association, Inc. unless otherwise stated. All images are the property of the Association unless otherwise stated. None of the images may be reused without prior written permission unless otherwise stated. This work may be used freely by individuals for research, teaching and personal use as long as this statement of availability is included in the text.

We are a non-profit organization that was incorporated to restore Fort Naco in Naco, Arizona. On this home page we'll introduce our organization and highlight important areas on our site. To view Images on this site, right click on the images and click on "view image". To return, click on "BACK" AT THE TOP OF THE COMPUTER SCREEN.